Simon  has recently finished Sarah Moule's new CD 'Songs from the Floating World',  featuring seven previously unreleased Landesman/Wallace songs. The album is released in September 2014 with a launch gig  at Pizza Express Jazz Club, Dean St W1 on Tuesday 16th September featuring  the regular band of Mick Hutton (bass) and Paul Robinson (drums) together with special guests.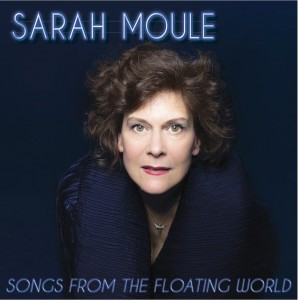 This Autumn Simon  continues to tour with Barb Jungr promoting the album 'Hard Rain, the songs of Bob Dylan and Leonard Cohen ' which he arranged and produced at the end of last year. The album has received great reviews both here and in the USA.

Currently in productin at Underhill studios are the new CD by singer songwriter Pete Atkin featuring previously unrecorded songs written by Pete  and Clive James and an album of songs and poems by painter/writer/performer Molly Parkin featuring singers Sarah Jane Morris and Ian Shaw with music by Simon and Sarah Jane.